Microsoft is in the process of rolling out a new view to their web version of Outlook - they are calling it 'Board' and it enables you effectively to build a work dashboard, bringing together all the information you may want for the day in one place.
Microsoft is trying to bring in a number of productivity enhancements - this is one I can actually see helping people. It is still in the process of being made available so may not yet be there for you. If it is though, you will find it in the View options at the top right corner of your calendar, where you would select Day, Week, Month view etc.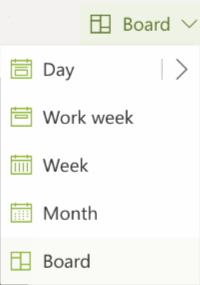 If it is not there, then it hasn't been rolled out to you yet but it should become available in the coming weeks.